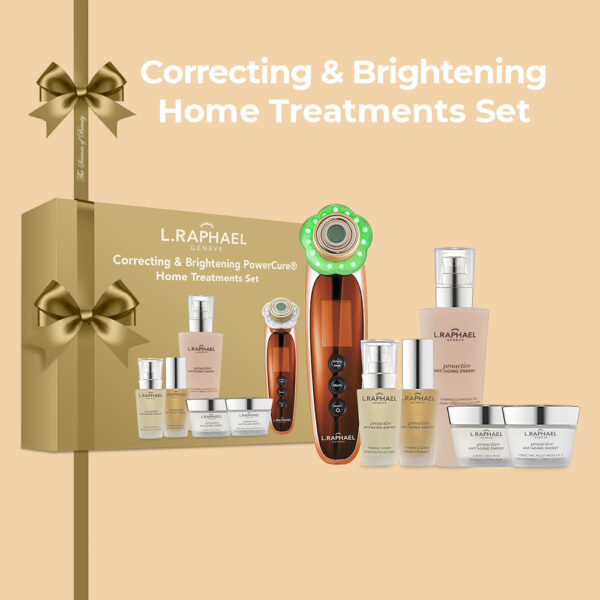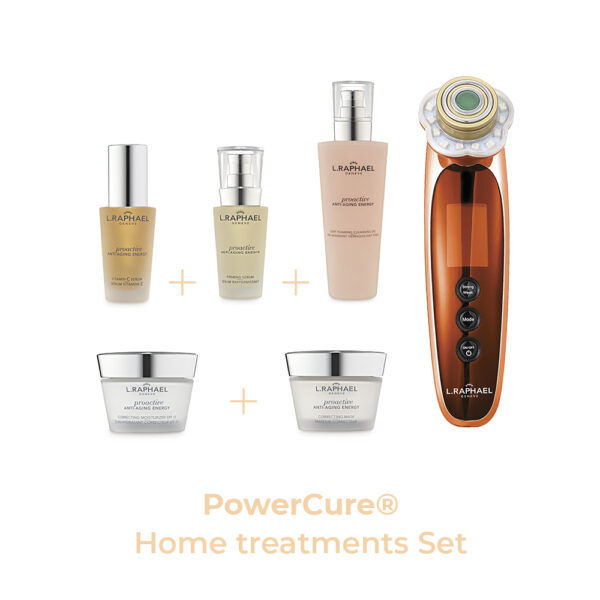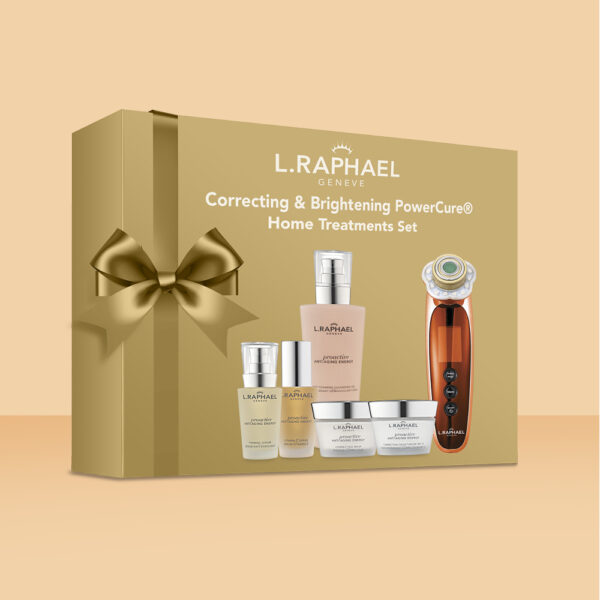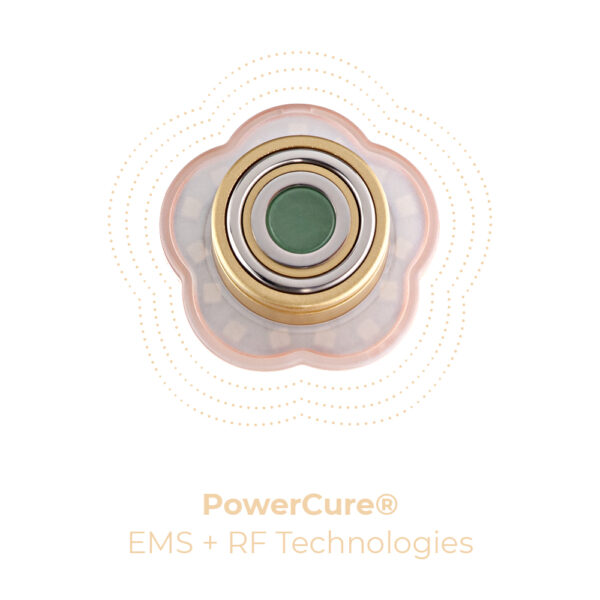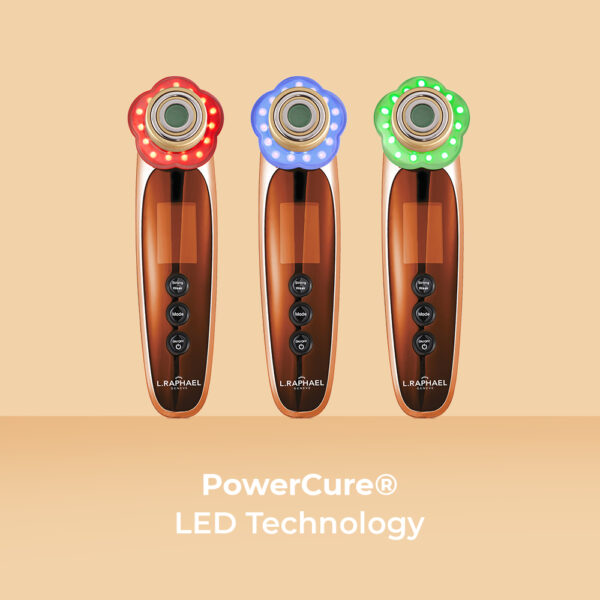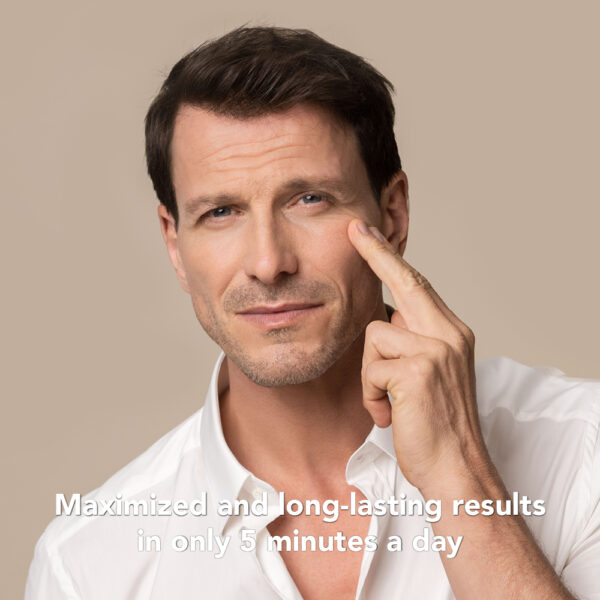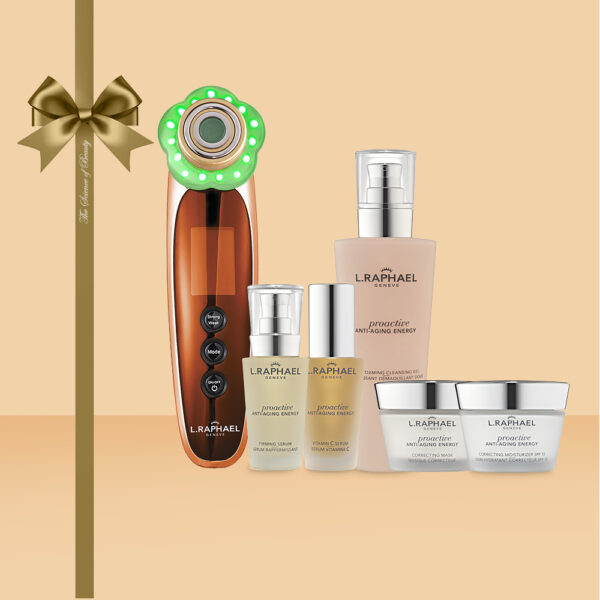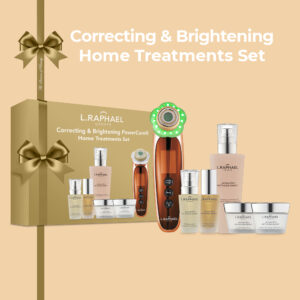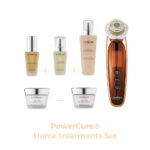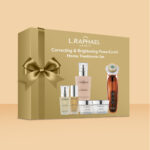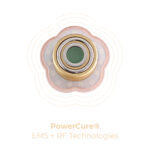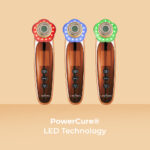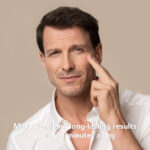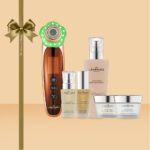 DISCOVER POWERCURE® TECHNOLOGY
The revolutionary PowerCure® Skin device integrates three technologies:
LED Technology (Light Emitting Diode),
The RF Technology (Radio Frequency)
The EMS Technology (Electrical Muscle Stimulation)
These technologies combined, help firm up the skin and improve its appearance drastically within a very short time, with both immediately visible and long-term results, thanks to the use of the brand's skincare products and the ability to have them penetrate deep into the skin, reinforcing and intensifying the effectiveness of the treatment.
The PowerCure® technology boosts the efficient penetration of skin care products and dramatically increases their effectiveness. Treatments using the innovative device significantly decrease wrinkles and fine lines, tightening the skin and blurring spots, acne scars and other flaws.
The device was developed for all kinds of skin, is lightweight, and can be carried everywhere, so you'll never have to skip your daily care routine – not even once.
Correcting & Brightening PowerCure®
Home Treatments Set
Anti-Pigmentation, Eyes Circles, Antioxidant, Even Skin Tone
Even skin tone
Healthy glow with skin vitality
Smoothness and brightness
Hyperpigmentation and eyes circles
Dark spots
This box contains
PowerCure® Skin Device
Proactive Anti-Aging Energy Vitamin C Serum 30 ml
Proactive Anti-Aging Energy Soft Foaming Cleansing Gel 200 ml
Proactive Anti-Aging Energy Firming Serum 30 ml
Proactive Anti-Aging Energy Correcting Moisturizer SPF 15 50 ml
Proactive Anti-Aging Energy Correcting Mask 50 ml