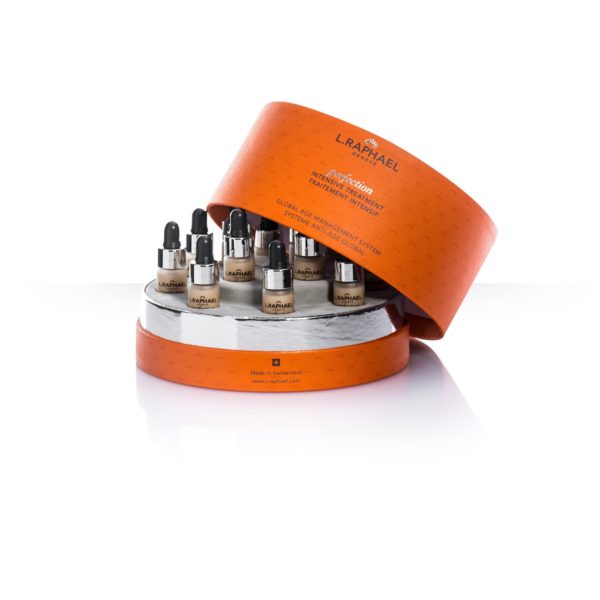 INTENSIVE TREATMENT
'Skin rescue' or booster therapy treatment with optimum rejuvenating benefits. Intensely restorative and super-concentrated. Accelerates anti-aging results and gives the skin a newly refined smoothness.
The results: Skin suppleness and elasticity are restored for a visibly plumped, tightened and lifted look.

How To Use: Smooth over cleansed face and throat. Use 1 ampoule daily for 12 days for an intensive "skin rescue" treatment.
SKU: 124
Share product: