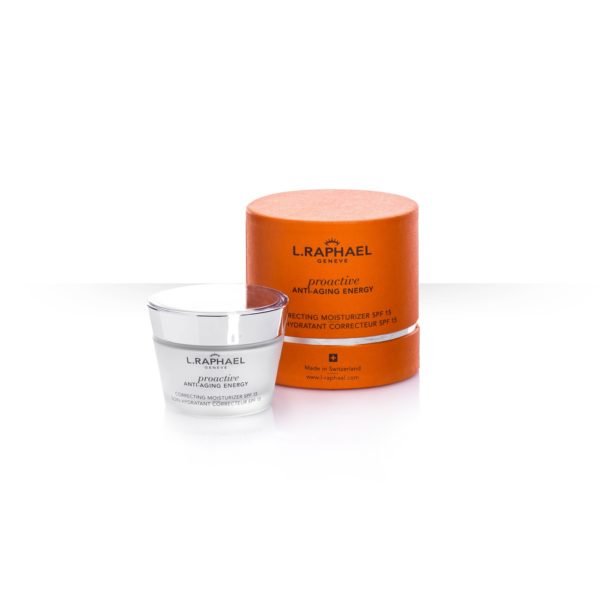 CORRECTING MOISTURIZER SPF15
15ml
NOT AVAILABLE IN THE USA
A lightweight formula with extraordinary anti-aging and revitalizing benefits, it helps prevent premature skin aging caused by sun damage and helps boost cell regeneration and recovery from free radical damage. The moisturizer restores and maintains the skin's natural hydration levels. It provides soothing, exfoliating and tensing properties.
The results: 
The skin has a visibly younger, revitalized look and radiates with a healthy glow.
How to use: 
Smooth over face and throat using a gentle, upwards motion.
Benefits
:
Stimulates collagen production
Long term and visible skin lightening benefits
Increases cell renewal process performance
Increases skin tone and resistance with an immediate tensing effect
SKU: 112
Share product: